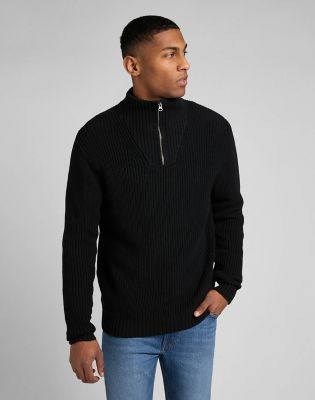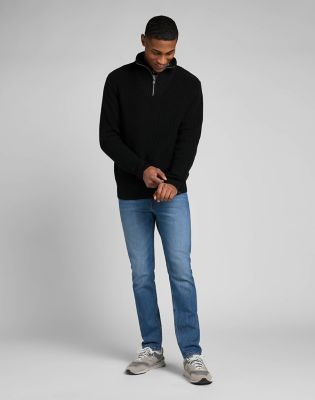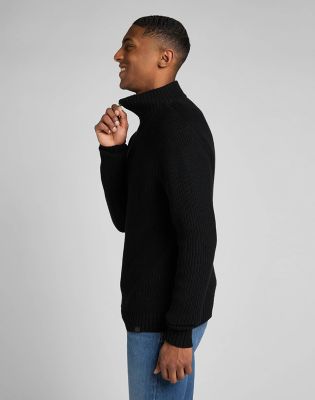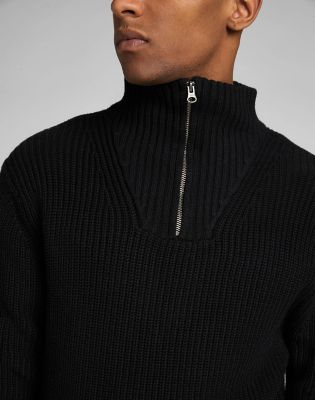 Details
Features
This half-zip knit is crafted to a regualar for added versatility, making it a perfect hero piece or layer. Wear under tailored or denim jackets to add sophistication and flair to your style.
● Regular fit ● Knitted rib ● High collar
The cotton is crafted to form a beautifully knitted rib style, adding a little heft and gentle cling to this warming style.
Classic black is the ultimate shade for this naturally stylish piece.
The high collar stands up when zipped and flares out when unzipped on this unfussy style.