Western Overshirt in Frosted Blue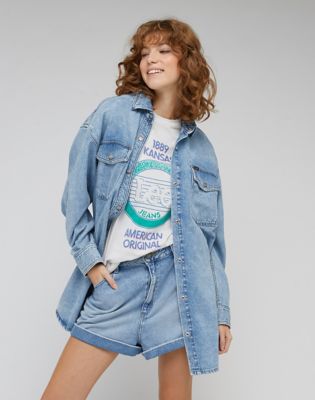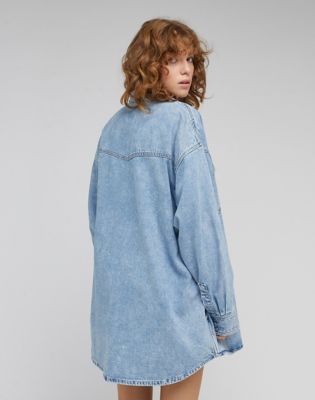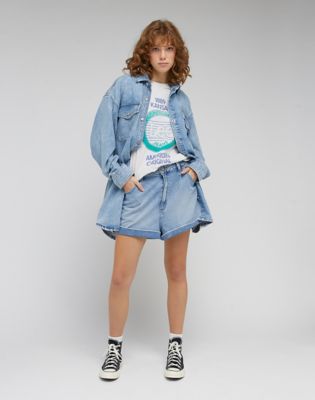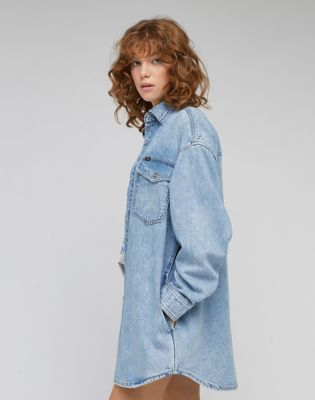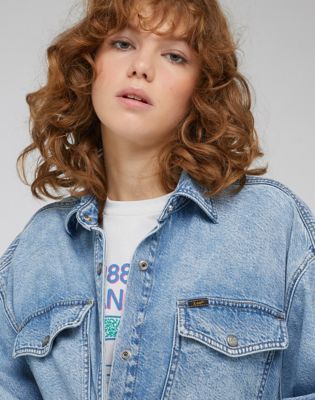 Details
Features
A long line version of the Western overshirt this takes a true blue denim workwear style and reproduces it in outerwear form with a low hem.
These are made using a sustainable blend of premium cotton cotton and the natural lyocell for an authentic rigid denim with a heritage feel.
A mid-blue washed indigo finish is gorgeous and summery.
Brass Lee buttons combine with contrast coloured thread to outline the classic denim appeal.
● Loose fit ● Long line ● Sustainable blend