Shrunken Graphic Tee in Chiffon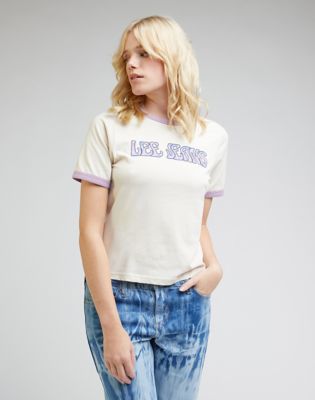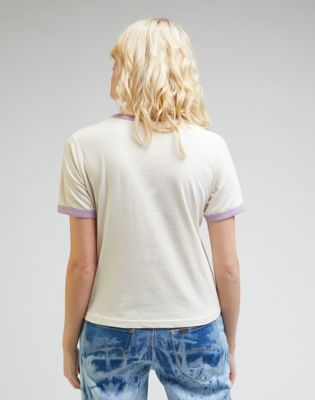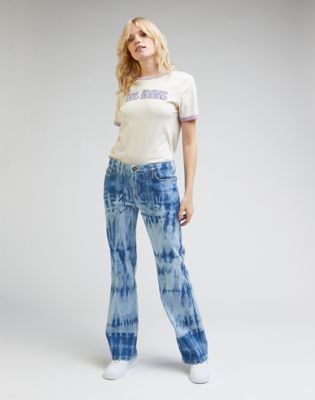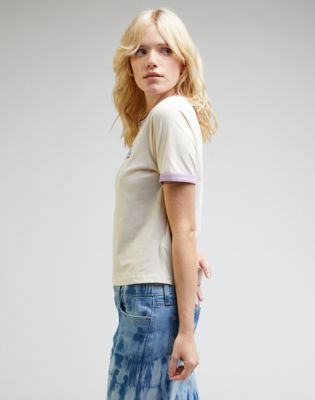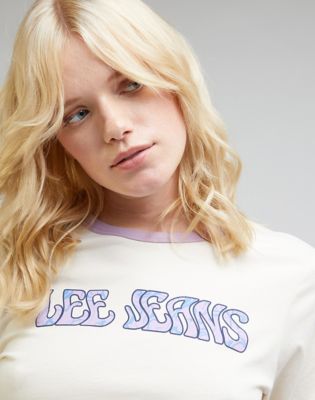 Details
Features
A slim fit tee with a retro appeal, this is cut for a close fit. A perfect remix of Nineties indie-kid T-shirts, this is a dose of festival chic for every summer.
The fabric is a lovely soft handle carbonised cotton that will feel great on your skin. 
The plum candy pink gives this a sweetened vibe which is gently tempered by the contrast sleeve and neckline ringers.
The psychedelic lettering colours the branding in a swirly mix of pastels.
● Slim fit ● Contrast ringers ● Vintage graphics