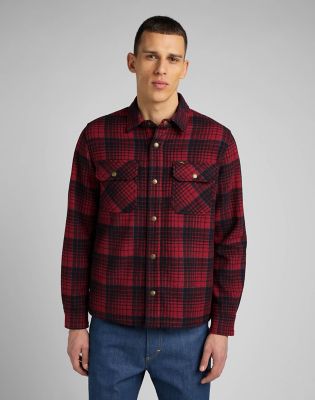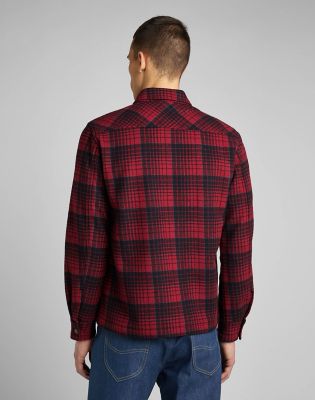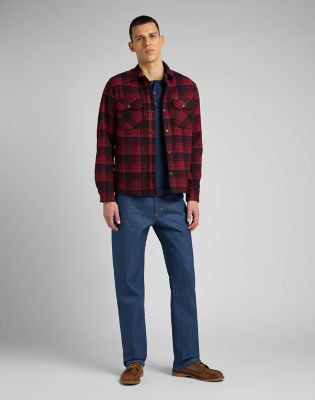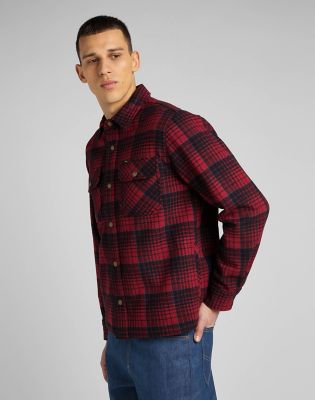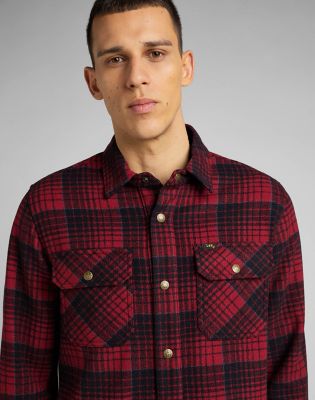 Details
Features
The wool overshirt is cut for a regular fit and will hang perfectly from your shoulders to hem at the hip, whether you fasten it or leave it open.
● Regular fit ● Classic buffalo style check ● Made using recycled fabrics
0
The red and black check is modelled on the classic buffalo check but is updated with a more complex design.
Brass style snap fasteners are added to the cuff and through the placket for a piece that balances shirt and jacket design expertly.