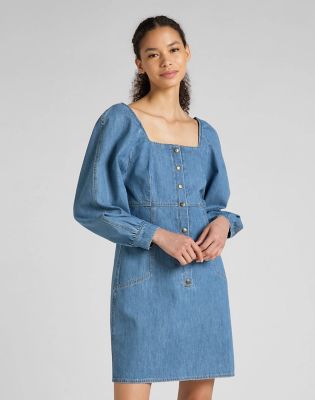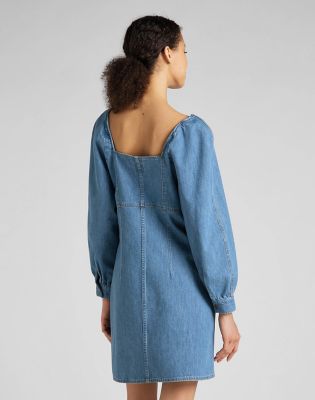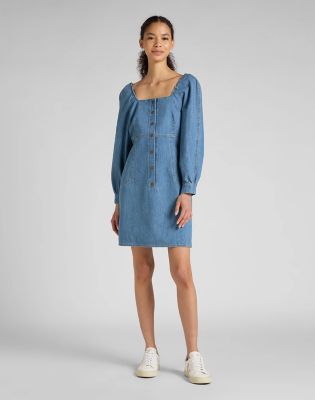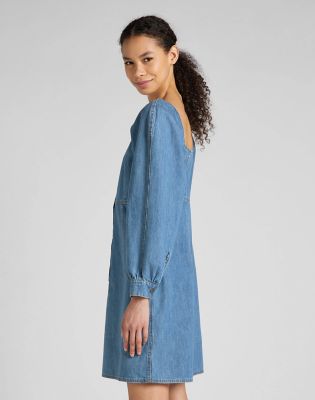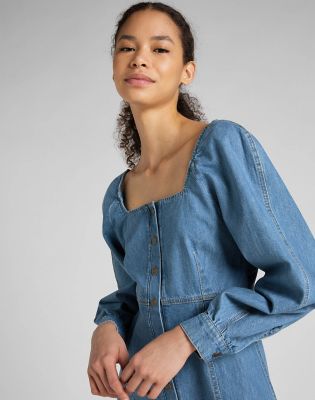 Details
Features
A gorgeous dress in a regular fit, this has a slightly structured with a square neckline, gentle empire line seam and puffed sleeves that flare to the cuff in contrast with the shift silhouette of the body which hems around the mid thigh.
● Regular fit ● Lightweight denim ● Puffed sleeves
This is made using a lovely low weight authentic denim that has enough shape to maintain the silhouette, but which drapes and ruches easily enough.  
The finished look sings with country charm, its cornflower blue denim coming in a clean and undistressed finish.
The details include cleverly crafted darting on the body, with articulated seams that fall through the mid section and down the sleeves and a placket that extends to the navel and fastens with lovely oversized tortoiseshell buttons - which are also deployed on the cuffs.