Funnel Neck Long Sleeve in Ecru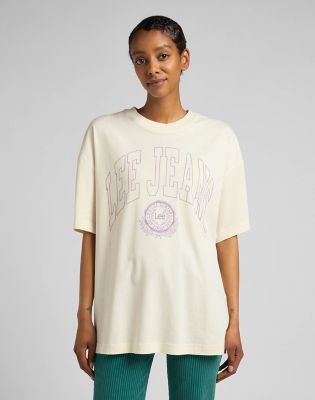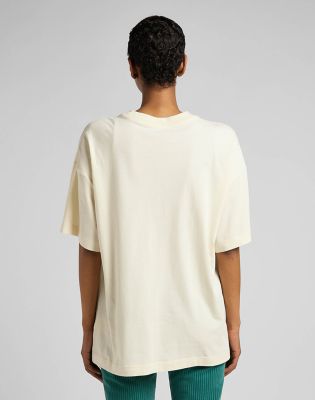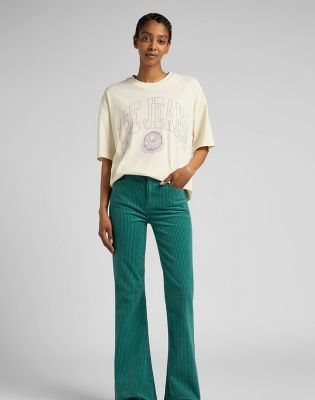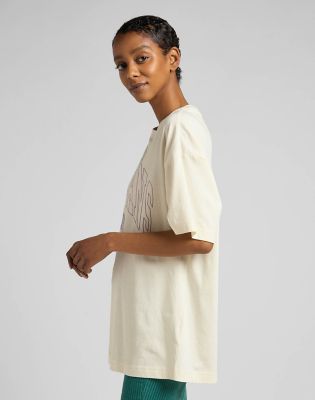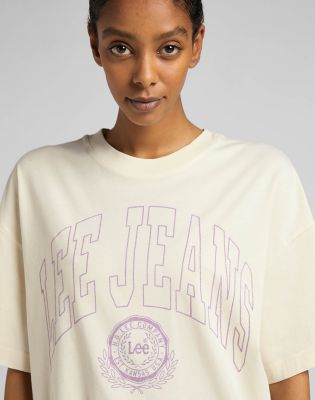 Details
Features
The fit is super loose with oversized proportions worked out on a roomy, drapey body, wide, low sleeves that fall over the elbow and dropped shoulder. The Extra dimensions are all contrasted with the standard sized crew-neck-opening.
● Super loose ● Large scale graphics ● Candy pink on ecru
Clean, crisp and cool, this 100% cotton jersey adds reliable comfort and a sturdy handle to this classic.
The ecru finish is a beautiful and creamy natural shade.
The graphics are rendered in large scale outlines that will fold into the drapes of the oversized T. The varsity inspired crest underscores the Americana inspiration.