Cropped Sweatshirt in Ecru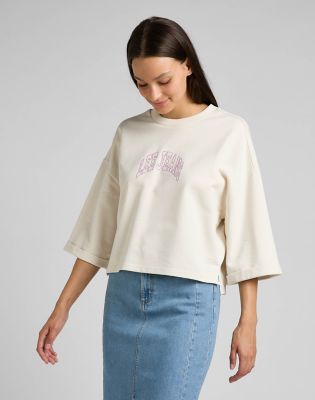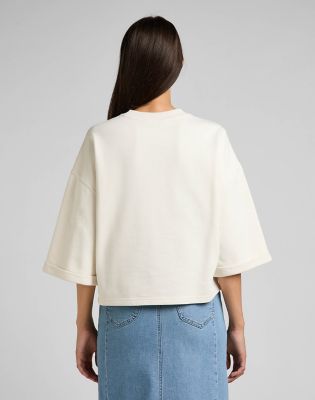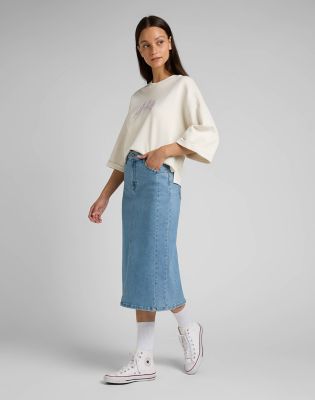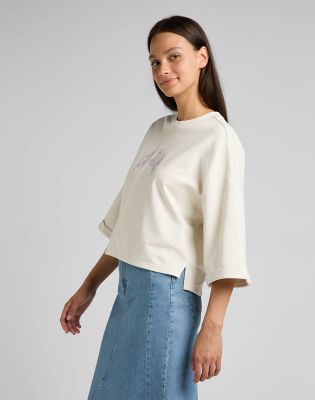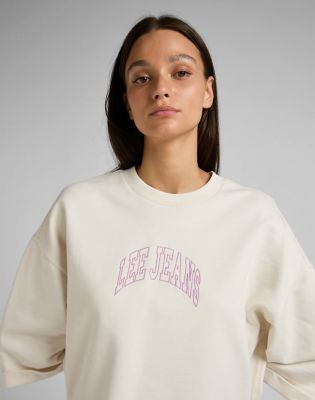 Details
Features
An inspired hybrid piece, this takes the look of a relaxed T-shirt and renders it in cosy sweatshirt fleece. The fit is loose with the sleeve designed to sit wide and low. The he of the body falls low enough to tuck into your high waisted denim or you can leave it untucked and let it fall naturally.
● Loose fit ● Cosy feel ● New season graphics
This is made using a comfortable and soft touch fleece that comes in a summer-ready midweight.
The soft ecru plays into the natural palette. Timeless chic.
A varsity style Lee Jeans banner rainbows it way across the chest, upping the sporty vibes.