Emblem Tee in Bright White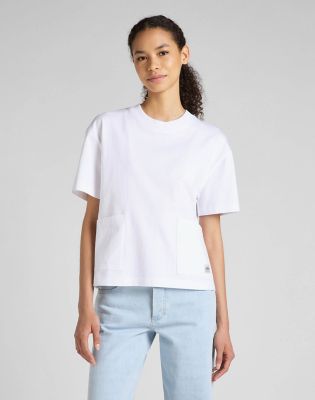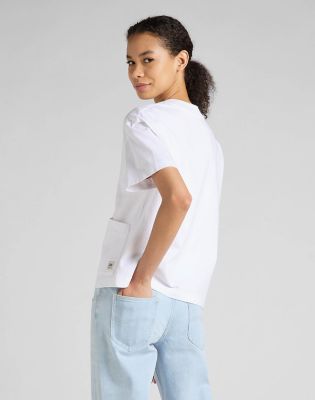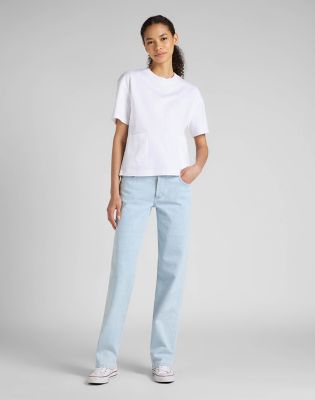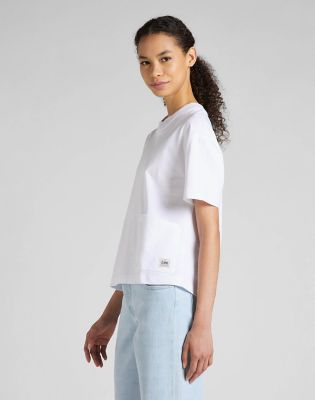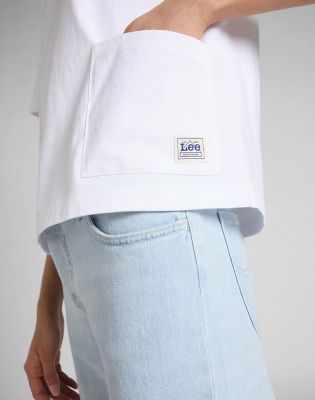 Details
Features
This is a beautiful, unusual and quirky reworking of the classic crew neck T with subtle sophistication and utilitarian undertones. The fit is subtle relaxed and the shape is tweaked to feature slightly lengthened (but still short) sleeves and a widened crew-neck collar, but the side-pockets are the stand out feature.
● Relaxed fit ● Side pockets ● Workwear labelling
Made using 100% heavy jersey cotton, this even has the feel of a quality tee.
This is a bright crisp cotton with a super clean look and feel.
The large slant pockets feature to the side and the left hand one carries classic Lee workwear labelling.