Leesure Shirt in Ammonite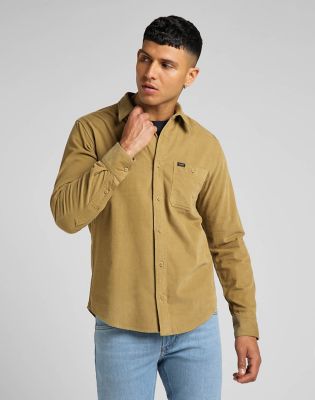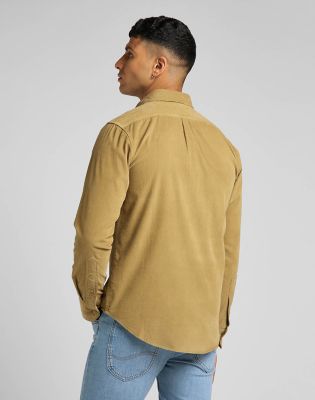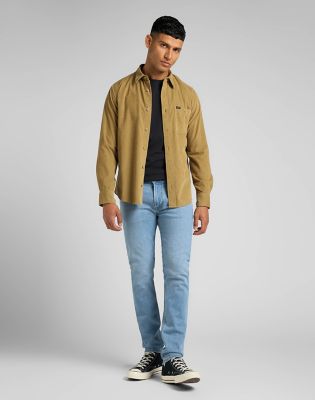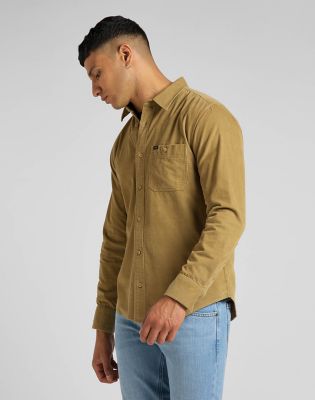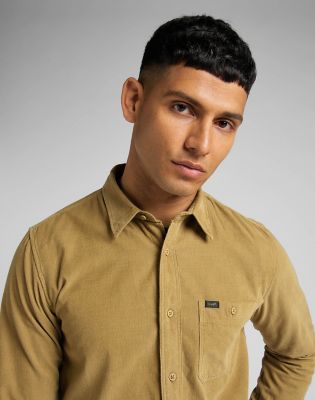 Details
Features
Our popular Leesure shirt is a refined and regular fit that is easy to wear and impressively versatile. Sharply tucked in and buttoned to the top or worn more casually with the round hem hanging down, this is a timeless cut.
● Regular fit ● Corduroy ● Single chest pocket
This shirting corduroy comes in a fine gauge and lighterweight making it easy to wear, but which has all the soft touch velvet handle of the handsome fabric.
This seasonal shade is a an eye-catching mustard yellow, which recalls the golden thread used for the stitching on classic blue jeans. That makes it the perfect partner for your blue jeans.
Detailing includes the sweeping curve of the hem, the single check pocket and matching mustard buttons. Look out for the Lee woven label in our signature gold and black.