Femme Shirt in Shasta Blue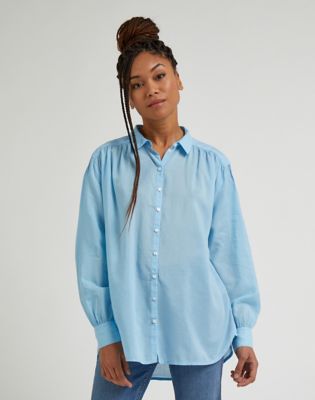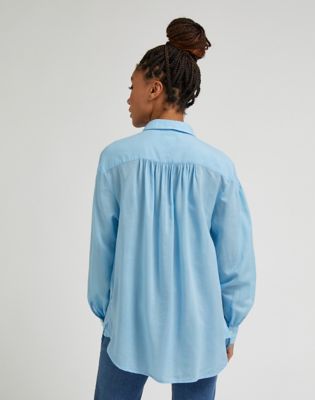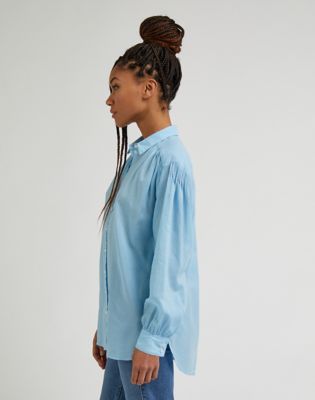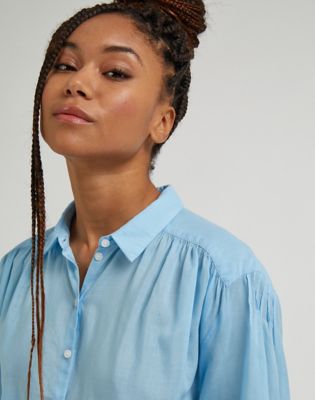 Details
Features
The Femme Shirt channels a contemporary vibe with classic detailing, as its loose fit is cut for room through the body and sleeve and the delicate waterfall of pintuck pleats fall from the yoke high on the shoulder.
The fabric used is a Sustainable Blend of cotton equally cut with Modal and crafted into a plain weave.
Finished in the colour of chiffon lace this has a delicate natural feel.
White buttons help keep the aesthetic pure and simple.
● Loose fit ● Ruched detail ● Sustainable blend