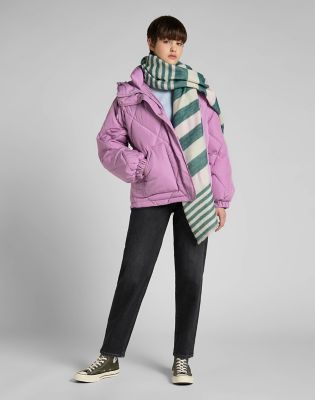 Kolory Deep Emerald

(LP584538)
MATERIAŁ

100% Acrylic
zł99,50
Cena obniżona z

zł199,00

na
NOTIFY ME WHEN BACK IN STOCK
Bezpłatna standardowa dostawa do domu
Darmowe zwroty w ciągu 30 dni
Do zdobycia 20 Punktów za ten zakup dla członków programu Lee Rewards. Dołącz teraz lub Zaloguj się i zacznij zarabiać.
Szczegóły
Opcje
Ten akrylowy szalik jest miękki w dotyku i ma surowe, niewykończone krawędzie. Przylegający do ciała materiał zapewni przyjemne ciepło w chłodniejsze dni.
● Miłe w dotyku ● Nieobrobione krawędzie ● Szmaragdowy pas
Jest to gładki i lekki materiał, który idealnie nadaje się do składania, zgniatania i podwajania przy skórze w celu zapewnienia ciepła lub do noszenia na luźno z myślą o dodaniu kolorytu strojowi.
Wykończenie to szmaragdowozielony kolor i pasek w kolorze écru w klubowym lub uniwersyteckim stylu.