Daren Zip Fly Non Denim in Chestnut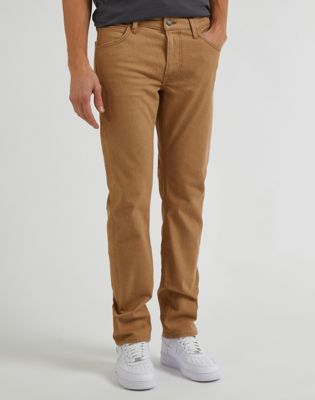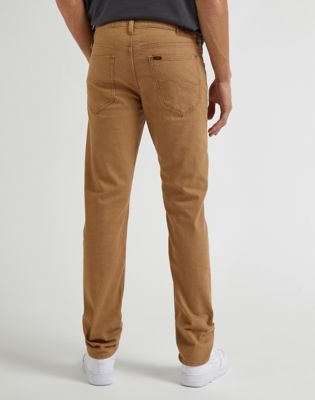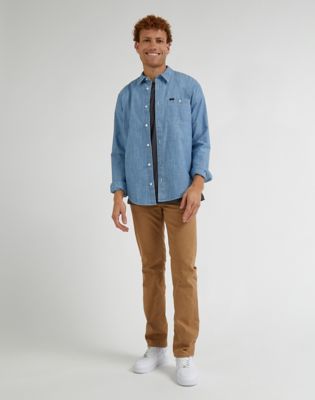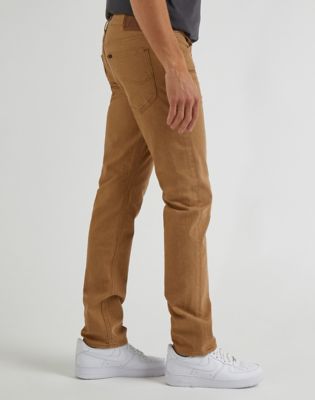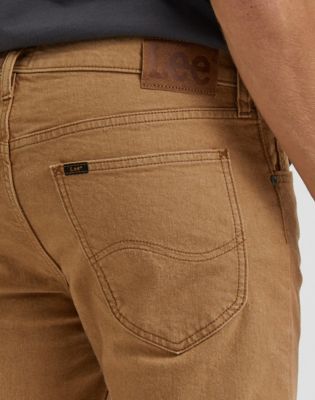 Kolory Chestnut

(112331700)
MATERIAŁ

99% Cotton 1% Elastane
NOTIFY ME WHEN BACK IN STOCK
Bezpłatna standardowa dostawa do domu
Darmowe zwroty w ciągu 30 dni
Do zdobycia 72 Punktów za ten zakup dla członków programu Lee Rewards. Dołącz teraz lub Zaloguj się i zacznij zarabiać.
Szczegóły
Opcje
Znane i lubiane dżinsy z prostymi nogawkami – Daren to jeden z naszych najpopularniejszych fasonów. Te dżinsy ze średnim stanem mają rozporek na suwak i nogawki o standardowym kroju na całej długości. To prawdziwy klasyk w nowoczesnej odsłonie. Para dżinsów Daren to zawsze dobry wybór.
Wysokiej jakości przędzę bawełnianą wpleciono w lekki materiał i połączono ze streczem o umiarkowanej rozciągliwości, co pozwoliło uzyskać uniwersalność i wygodę noszenia.
Wykończenie w intensywnym kasztanowym kolorze to jedna z naszych sezonowych wersji wykonanych za pomocą ekologicznego barwienia Indigood.
Dopasowane kolorystycznie nici kontrastują z metalowym przyciskiem i nitami — oto klasyczna wersja dżinsów z pięcioma kieszeniami.
● Standardowy stan ● Standardowy krój na wysokości ud i kolan ● Rozporek na zamek