Shirt Dress in Washed Blue
Denim Days - Get 50% off on the second item
The discount applies on the cheapest item (also for multiple of 2) - products already discounted are not included in this promotion.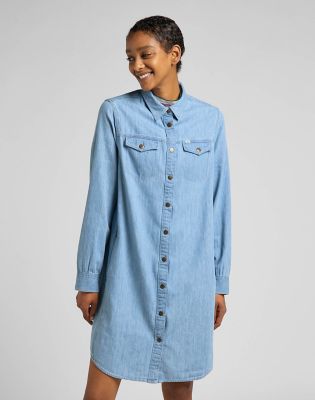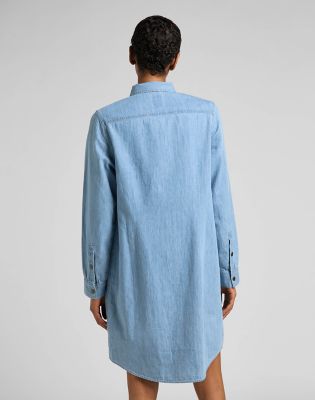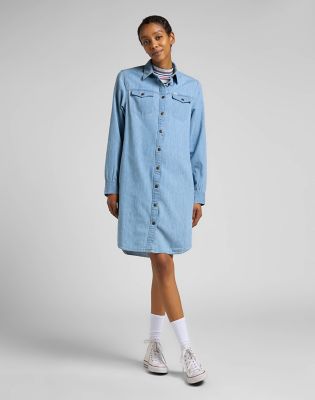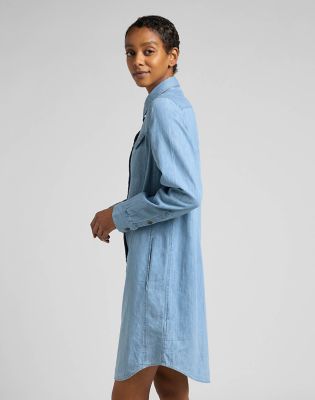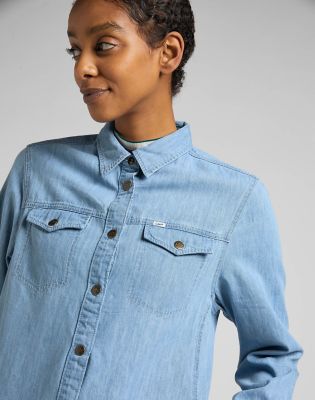 Kolory Washed Blue

(L50DCLLR)
MATERIAŁ

100% Cotton
Bezpłatna standardowa dostawa do domu
Darmowe zwroty w ciągu 30 dni
Opcje
Oto czego szukasz – klasyczna sukienka koszulowa o regularnym kroju, która nie jest ani za obcisła, ani za luźna. Poniżej bliźniaczych kieszeni na piersi ta sukienka przybiera delikatnego trapezowatego kształtu, który można przepasać lub pozwolić mu swobodnie poruszać się na wietrze. Sukienka zapinana jest na całej długości i ma stylowo zaokrąglony dół.
● Standardowy krój ● Długość do kolan ● Ekologiczne barwienie Indigood
Atrakcyjny dżins o ziarnistej teksturze wykonany z bawełny BCI.
Wykończenie to jasnoniebieski dżins z marmurkowym efektem przy plisie i szwach. Z pewnością sprawdzi się na wiele sezonów.
Wytłaczane mosiężne zatrzaski z logo Lee dodają rustykalnego stylu do tej klasycznej sukienki w stylu Dzikiego Zachodu.