Lee Jeans Tee in Bright White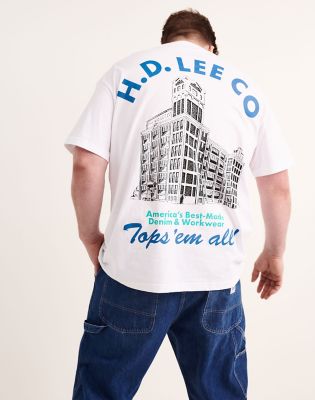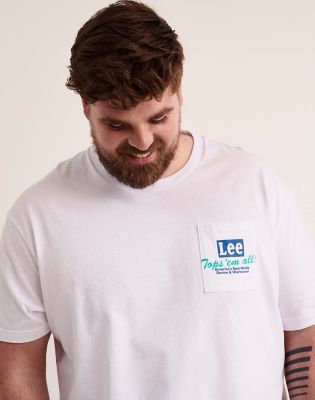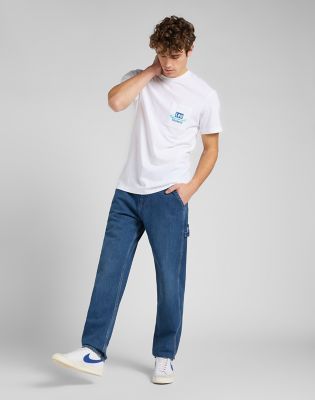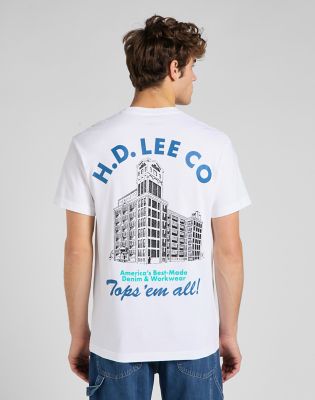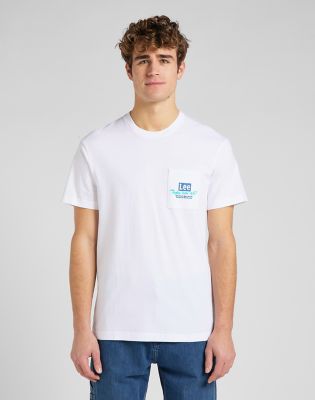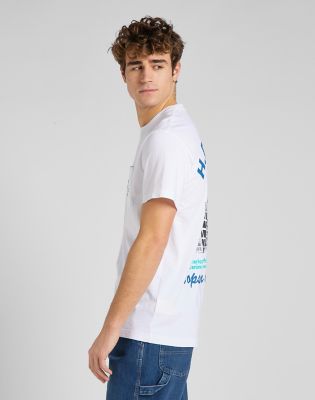 Kolory Bright White

(L65GFELJ)
MATERIAŁ

100% Cotton
zł59,50
Cena obniżona z

zł119,00

na
Bezpłatna standardowa dostawa do domu
Darmowe zwroty w ciągu 30 dni
Opcje
Nasza luźna koszulka dodaje sylwetce odrobinę objętości, a lekko opuszczone ramiona i szersze rękawy nadają jej współczesny charakter. Uwagę zwraca kieszeń na piersi.
Materiał to wytrzymały i wygodny dżersej, który posłuży na długo.
To coś więcej niż biała koszulka. Ta jest ozdobiona detalami nawiązującymi do naszej bogatej historii.
Stosunkowo skromne logo na kieszeni i hasło stylizowane na ręcznie malowane przyćmiewają wyraziste grafiki umieszczone z tyłu, w tym zdjęcie historycznego budynku w Kansas.