Shortsleeve Jacket in Ecru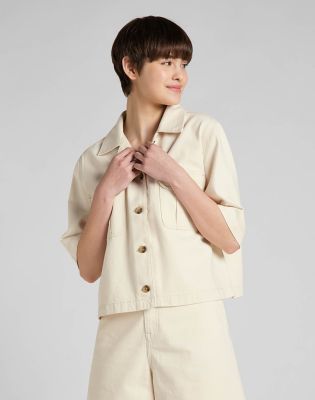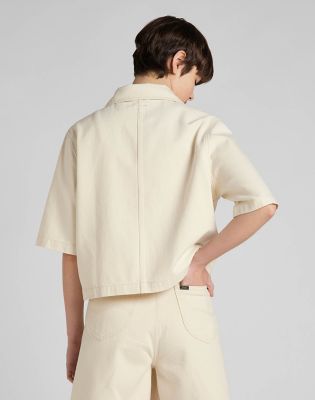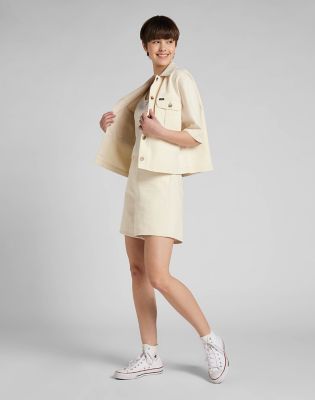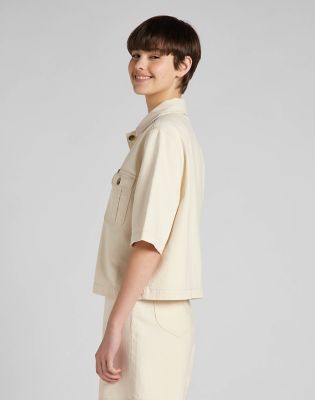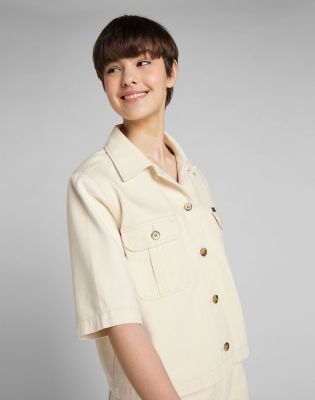 Kolory Ecru

(L54NSM49)
MATERIAŁ

80% Cotton 20% True Hemp
zł279,30
Cena obniżona z

zł399,00

na
Bezpłatna standardowa dostawa do domu
Darmowe zwroty w ciągu 30 dni
Opcje
To letnia wersja klasycznej kurtki dżinsowej o szerokim, przyciętym kroju i skróconych rękawach podkreślających jej nowoczesny charakter.
● Skrócony krój ● Ekologiczny materiał z bawełny i konopi ● Naturalna biel
Wykonano ją z eleganckiej satyny nadającej całości gładką teksturę.
Model prezentuje się niezwykle atrakcyjnie w kolorze złamanej bieli i emanuje naturalnym urokiem. Tego lata sprawdzi się w stylizacjach typu mix and match.
Tonalne ściegi podkreślają minimalistyczny styl, a duże szylkretowe guziki przyciągają wzrok i uzupełniają naturalny wygląd.