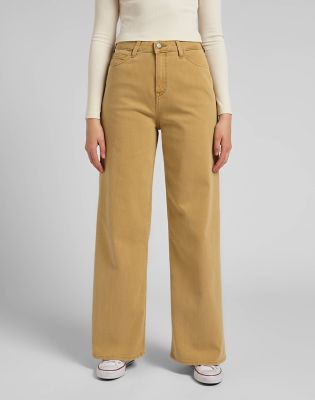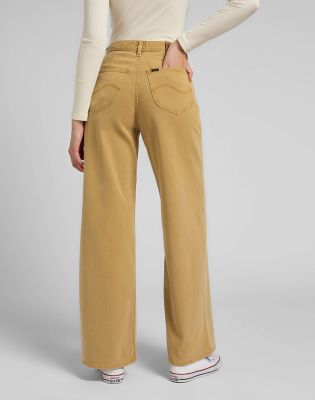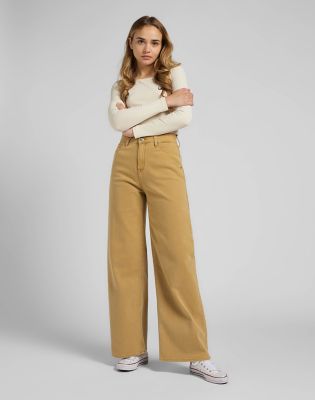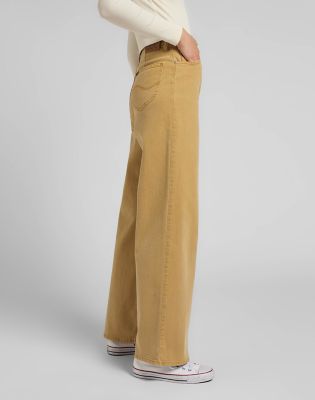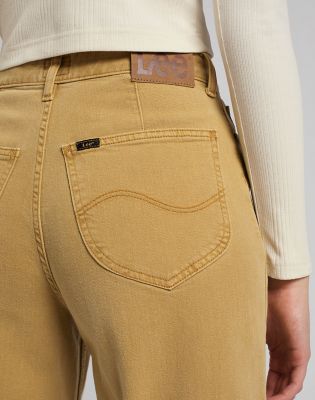 Kolory Camel

(L31SQW13)
MATERIAŁ

93% Cotton 5% Elastomultier 2% Elastane
zł179,50
Cena obniżona z

zł359,00

na
NOTIFY ME WHEN BACK IN STOCK
Bezpłatna standardowa dostawa do domu
Darmowe zwroty w ciągu 30 dni
Do zdobycia 36 Punktów za ten zakup dla członków programu Lee Rewards. Dołącz teraz lub Zaloguj się i zacznij zarabiać.
Szczegóły
Opcje
Te dżinsy to kwintesencja stylu lat 70. Nasz najbardziej rozkloszowany fason odznacza się wysokim stanem, dzięki czemu te spodnie są doskonałe do wpuszczenia w nie koszulki. Nogawki palazzo nadają sylwetce wyrazisty kształt litery A.
● Rozszerzane nogawki ● Wysoka talia ● Wykonane z materiałów pochodzących z recyklingu
Lekkie dżinsy wykonano z bawełny najwyższej jakości z dodatkiem elastycznego materiału, dzięki czemu zapewniają komfort, poruszają się wraz z ciałem oraz łatwo się je zakłada.
Wykończenie to wyrafinowany odcień sierści wielbłąda, który pięknie łączy się ze stylem lat 70. sylwetki, co na nowo definiuje codzienny luksus w swobodnym wydaniu.
Tonalne nici oraz postarzany zestaw guzików i nitów dopełniają styl retro.