Leather Belt Logo Buckle in Black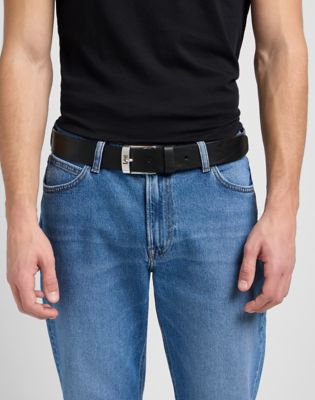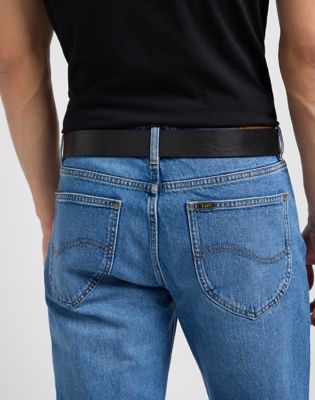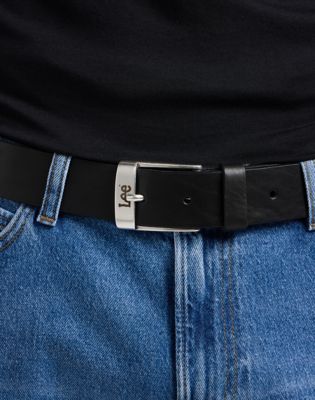 Details
Features
This is a beautiful full grain leather belt with a metal buckle and leather loop featuring a chiselled shaped at the tongue of the belt.
This has a sumptuous feel with the subtle texture of cow hide lending depth to the touch.
The finish is a beautiful and earthy dark brown, with the texture of the leather grain adding a touch of depth.
Details include the wobbly Lee logo adding branding to the silver buckle.
● Leather ● Full grain texture ● Metal buckle