Pencil Skirt in Partly Cloudy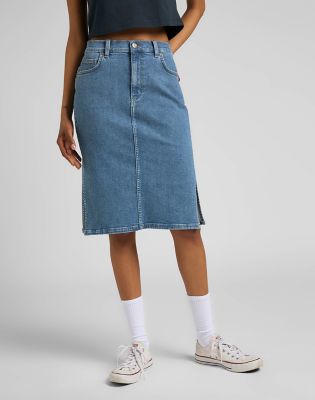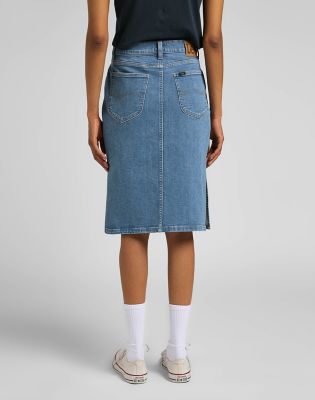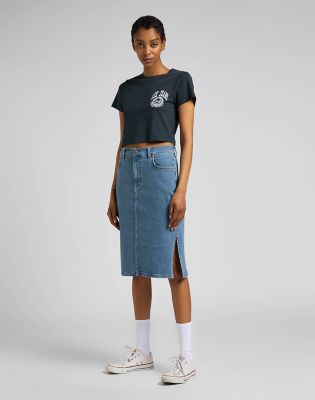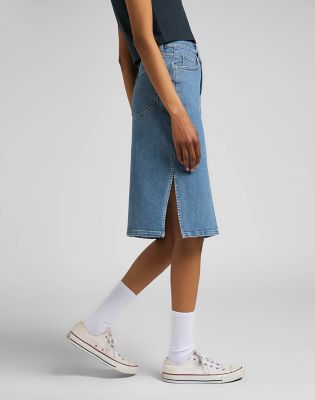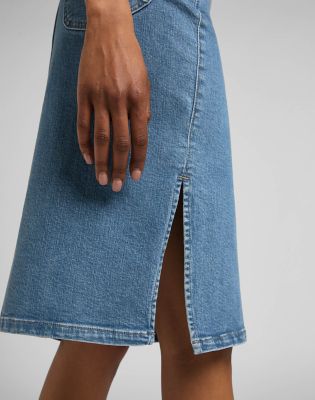 Details
Features
A beautifullly crafted slim fit denim skirt with the sculpted lines of a classic pencil silhouette, this boasts the classic rounded hip, inclines gently in to the knee and then kicking subtly out again.
● Slim fit ● Casual mid-blue finish ● Made using recycled fabrics
Made using recycled for cotton for a reduced impact, there is still plenty of impact in the denim, with a high stretch content woven in for movement and comfort - exactly what you need from skinny fits.
The finish is shot through with a cloudy white cast that gives these a super versatile any-day look that complements the fit. There are more variations in colour on the waistband, fly and seams, while the body of the skirt is a consistent colour that will fade over time into a unique pattern created by you and your movements.
The aesthetic stays classic thanks to the golden stitching and brass button and rivets.