Rib Shrunken Tee in Seaglass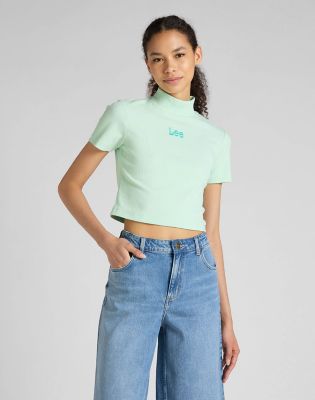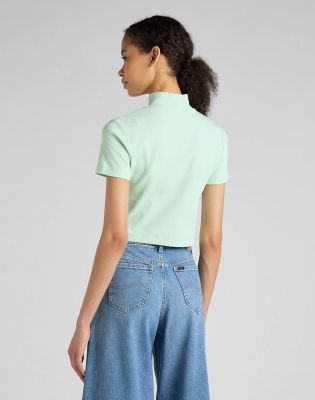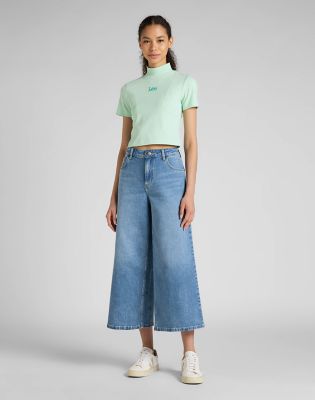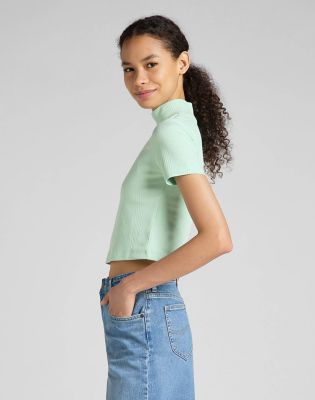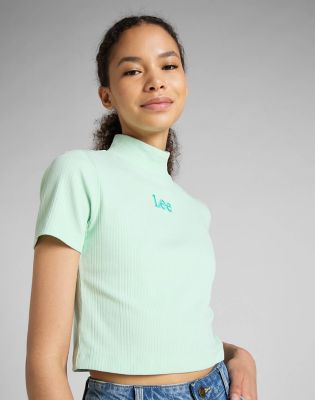 Details
Features
Our shrunken rib tees combine the gentle hug of the ribbed construction with an abbreviated silhouette that sees sleeves hem high on the arm while the body is cropped above the belt line. The neck is stands high, inching up and around your neck. Combine with relaxed jeans and oversized layers to play with proportion.
● Slim fit ● Clinging ribs ● Cropped
Crafted in a pattern of narrow to wide ribs, the cotton is mixed with stretch fabric, creating a clinging hug of a top that moves easily with you.
The gentle pastel green plugs you straight into this season's subtle and natural palette.
The wobbly Lee logo is embroidered to the chest.