Small Logo Tee in Shy Blue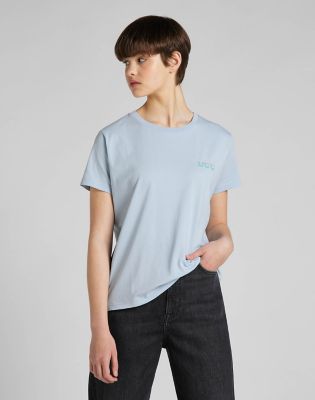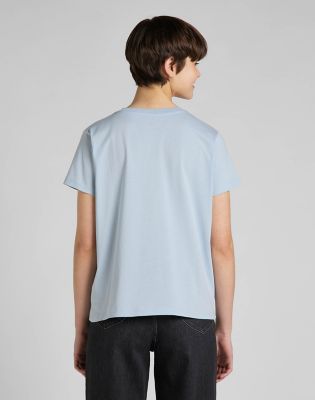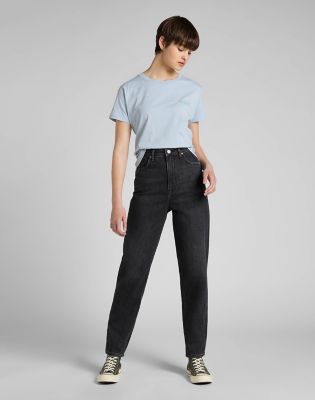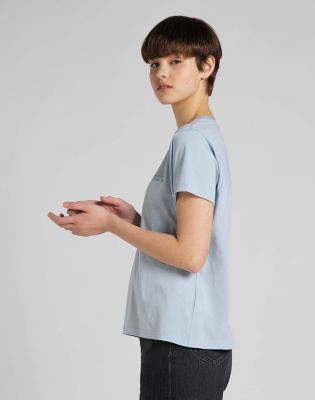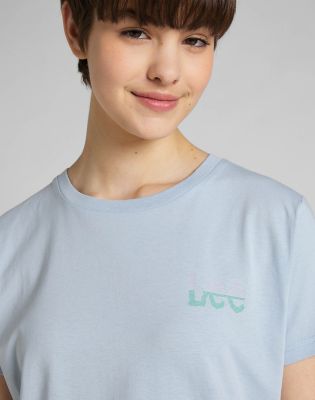 Details
Features
A classic crew neck T-shirt with a relaxed fit, this will become your go-to, as its looser, boxy feel redefines the lines of this versatile staple with its slightly wider sleeves and dropped shoulder.
● Relaxed fit ● Small two tone 'Wobbly Lee' logo ● Ice-blue shade
Clean, crisp and cool, this 100% cotton jersey adds reliable comfort and a sturdy handle to this classic.
The ice blue is a clean and crisp shade for winter wardrobes, and will team perfectly with your favourite Lee Jeans.
The small Lee logo to the chest is rendered in a blue and lilac two tone version.